Notes On High Altitude Flight in a Sailplane
By Executive Manager, Operations 16 downloads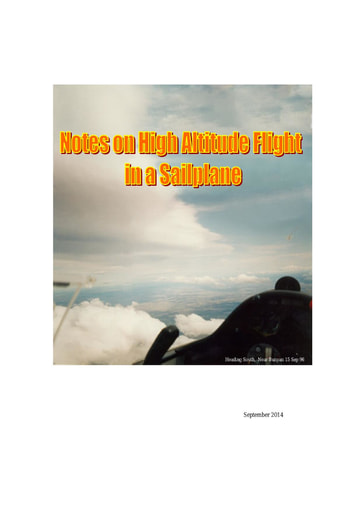 These notes are intended to provide an introduction to physiological factors that need to be addressed when contemplating flight above 10,000 ft in a sailplane, namely:
The effects of increasing altitude
Typical Oxygen Installations, Characteristics and Limitations, and
The need to remain warm.
These notes are provided as information only. They are only a guide and the information contained herein is not exhaustive. They are a compilation of data available in open literature and from the author's personal experiences. Individual responses to high altitudes in a sailplane will vary widely between individuals. Accordingly, Readers using these notes do so at entirely their own risk.