Airservices Australia Noise Assessment Information Doc 2019.08.01
By CTO 1134 downloads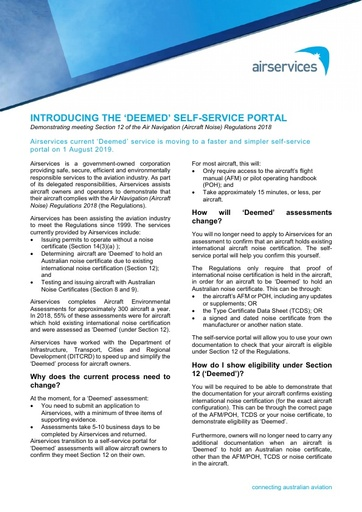 This document guides you in current noise certificate requirements and includes information and instructions for access to the Airservices Australia Deemed self-service portal. Noise certification or a permit to operate without a noise certificate is required for all self launching powered sailplanes.  
EASA type certificate and type certificate data sheet noise link below. The link will enable access to your powered sailplanes type certificate noise documentation. 
https://www.easa.europa.eu/document-library/type-certificates
Type in the glider type or manufacturer and select type certificate data sheet for noise (TCDSN). Apply to Airservices with as much information as possible.